REVIEWS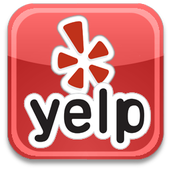 Also find us on YELP!!
See what a few of our patients have to say!!

November 4, 2012
Raymond C: "I was duly impressed by the speed ,politeness and general knowledge of the Dr. and his staff. In this day and age of long waits,long forms and short visits with the doctors, I was quite pleased with how quickly as a walk in patient i was able to get the required exams and service Job WELL DONE to the Doctor and his staff!"

January 20, 2013
Michelle L: "VERY NICE A+ you should be working at your own optometry business wassup!"

February 26, 2013
Linda P: "Dr Wong is too busy & having to contact everyone is adding to it. He explains everything during the examination. I appreciate the fact that he is open 6 days a week."

March 15, 2013
Meia Q: "Great, prompt service. The doctor was really thorough in explanation. I had trouble with the prescription being too strong and then too light with my contacts and he corrected it both times, no problem. Absolutely enjoyed my experience and left feeling very well taken care of."

May 5, 2013
Suzanne S: "Dr. Wong and Michelle make a great team. They create a very pleasant atmosphere."

August 8, 2013
Kandice A: "My daughter and I love dr Wong. We recommend him to any of our friends and family that need corrective lenses. He's fast yet thorough and inexpensive. We will stick with him."

September 9, 2013
Elizabeth S: "GREAT GUY, BEST SERVICE I HAVE EVER RECIEVED!!! A GAZILLION STARS!"

January 31, 2014
Angel T: "Doctor Wong and his staff were very friendly answered questions thoroughly fast service in and out in 30mins good prices would recommend friends and family love this place."

March 10, 2014
Tina N: "I have been going to this office for the last 4 yrs and am totally satisfied with the service that I receive from Dr. Wong. I would recommend him to my family and friends."
---